Action - Pop-up: Display information
How to add this Action to a Skill?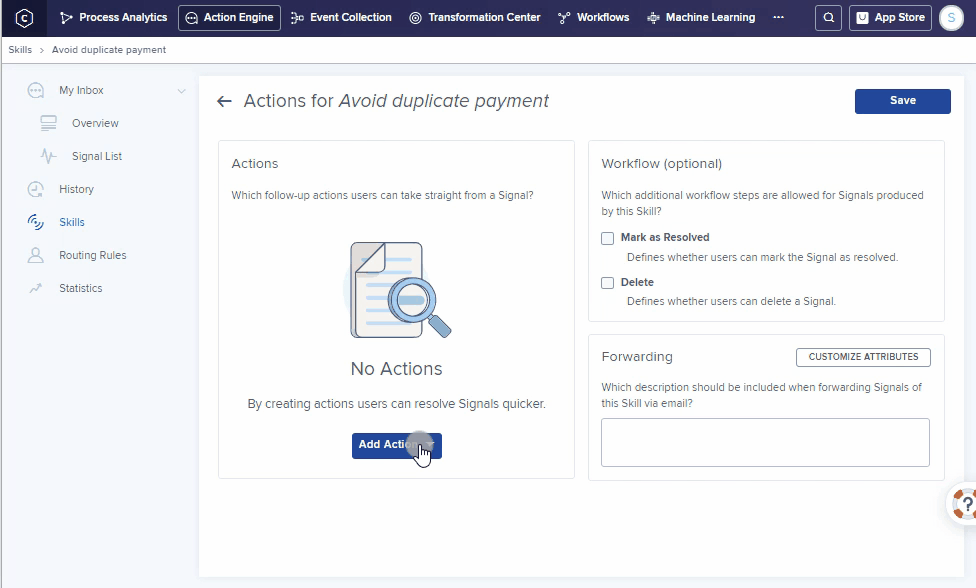 With this Action, a pop-up will be displayed to the business user, e.g. supplier phone number or address.
Purpose: provide the business user with further information.

Just choose the pop-up possibility in the drop-down, enter a title for the action and the information you want to display.

Dynamic placeholders can be used.