Where can I find my 'snoozed' Signals?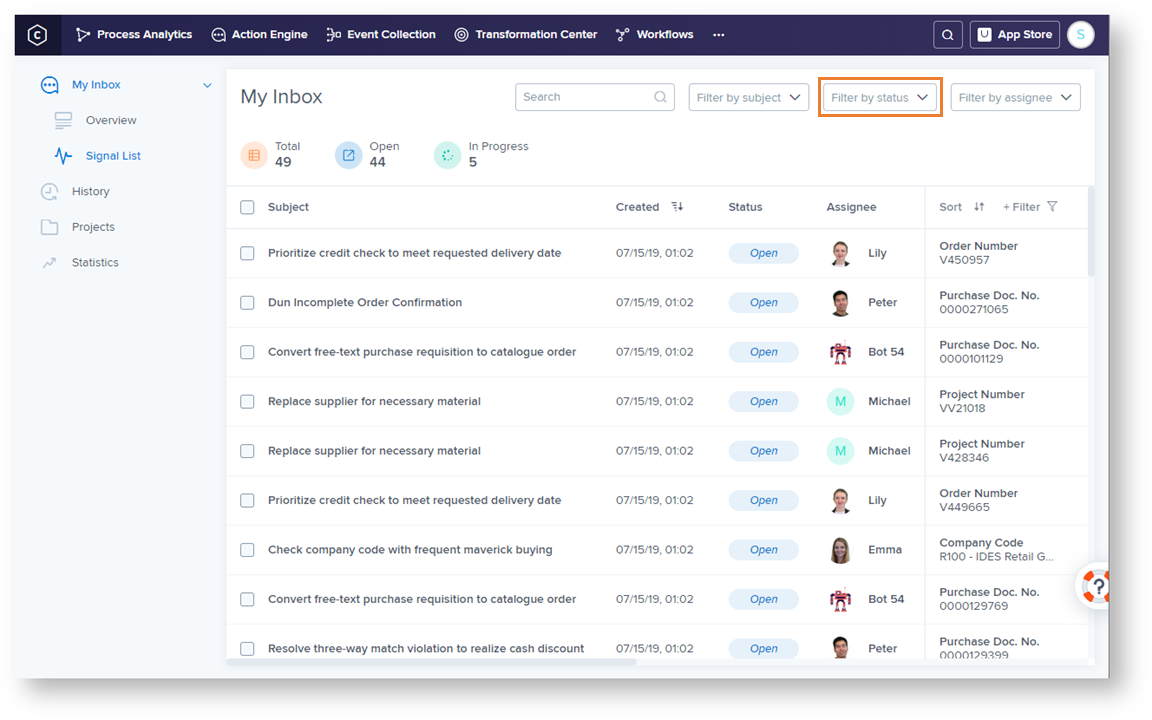 When opening your Signal list, you will see a list of all the Signals which are 'open' or 'in Progress'. Your 'snoozed' Signals will not be shown automatically.
To still see them, just choose the 'snoozed' status in the drop-down menu on the upper right side of your screen.