The process AI is a default analysis that allows you to detect and analyze deviations from the most common path.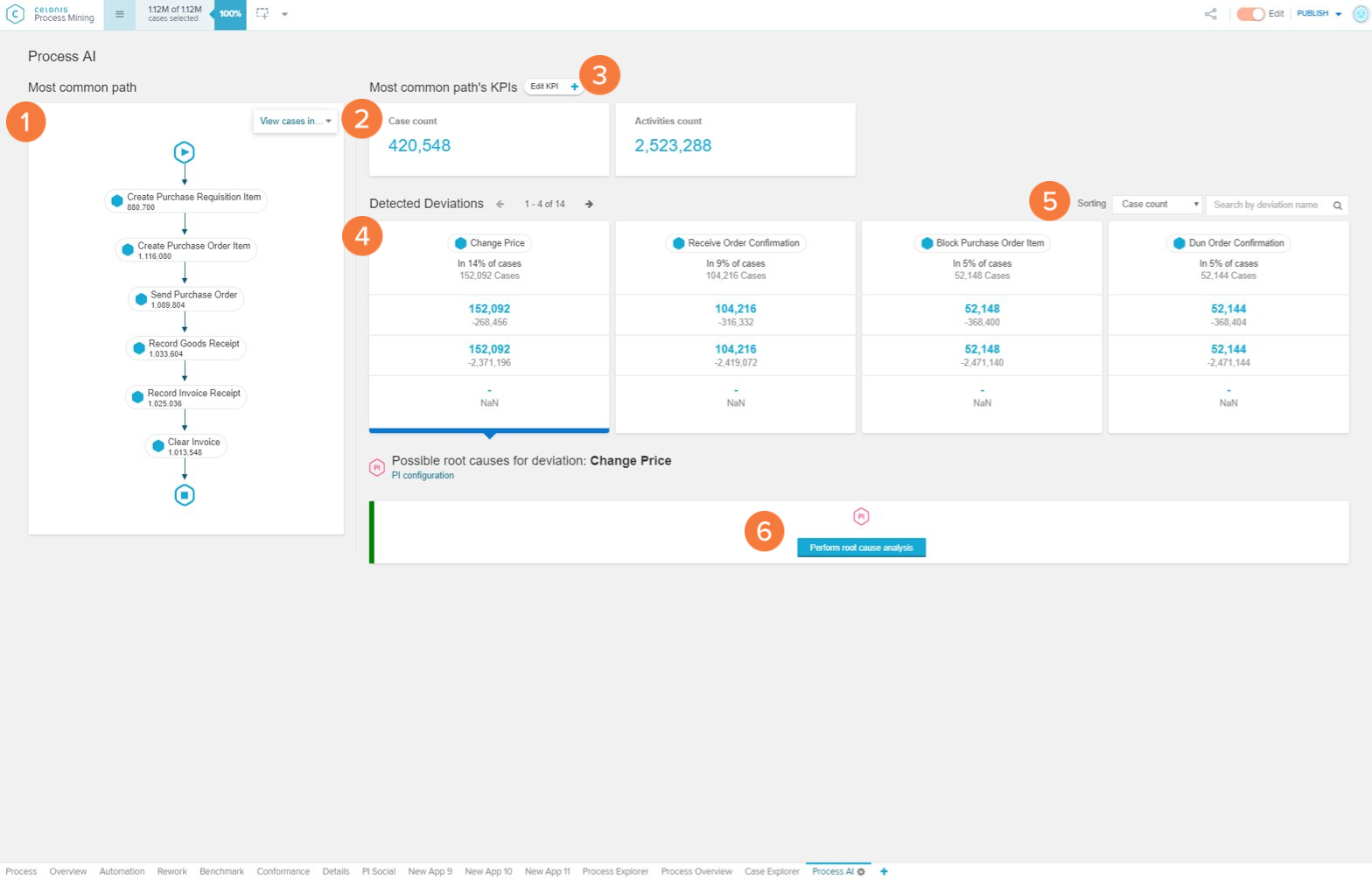 The process AI provides you an easy overview of the process deviations:
Most common path: Displays the most common flow of activities within your process.

KPIs: Displays predefined KPIs such as case count and activities count.

Edit/add KPIs: Edit the currently displayed KPIs or add new custom KPIs.

Detected deviations: Displays the activities that cause the most deviations from the common path. Celonis calculates how many of your cases are affected and how that affects your business.

Sorting: You can sort the detected deviations by the KPIs.

Root cause analysis: You can perform a root cause analysis that leverages our process intelligence to identify the reasons for the selected deviation.