The Signal Overview as part of the Action Engine Inbox provides an overview of all relevant Signals for the business user categorized by use cases and gives the possibility to directly jump into the Signal List filtered on the respective Skill.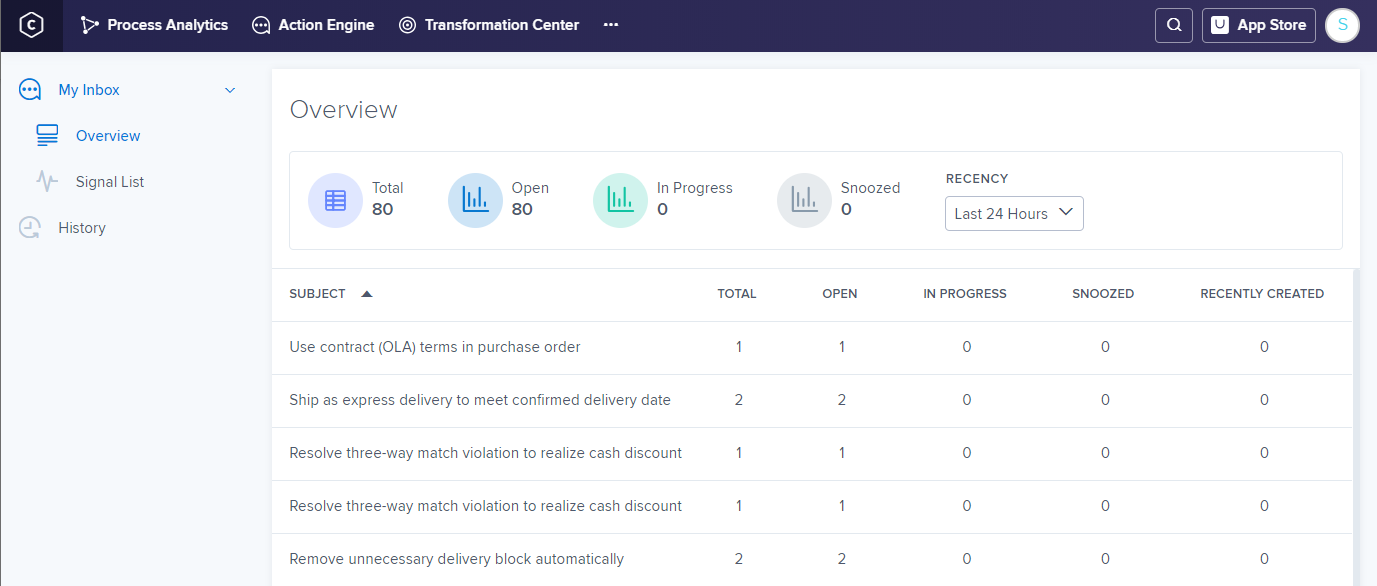 The Signal Overview is structured as follows:
Upper summary box: information about the total number of Signals, number of open Signals, and number of Signals in Progress or set on snooze.

Dropdown menu: time frame for summary can be chosen.
Below the same summary information is given per Signal category (Skill).