Start an Initialization or Replication
After you have configured a table in the Replication Cockpit, you can:
Initialize a table → Executes a Full Load of your table (incl. applying the Initialization Join). After the successful Initialization, the replication will automatically start.

Replicate a table → Executes a Delta Load of your table.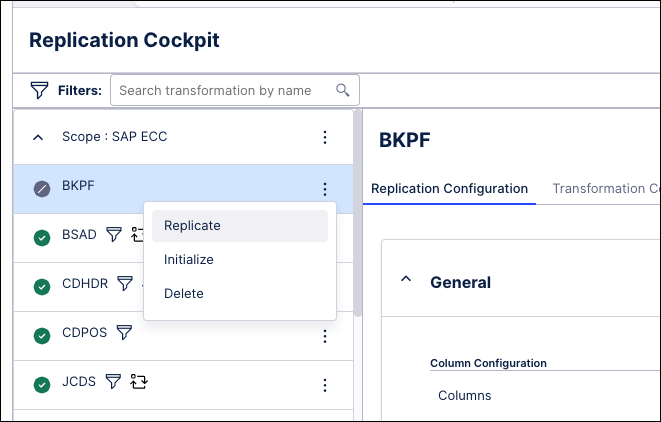 You can perform this action from the table level as well as in bulk from the connection level.
Warning
Make sure to remove the tables added to the Replication Cockpit tables in the Delta Data Jobs. There should be no conflict between Replication Cockpit and data jobs, i.e. the same table should not be replicated via Replication Cockpit and delta loaded via data jobs. Otherwise, execution conflicts may occur if these two tools try to write data to the same EMS table concurrently.