Exports need to be activated in the analysis settings by the analyst.

Analysis components can be exported as .csv and .xlsx.
Warning
Export only works on the full cloud integration of Celonis. Uplink scenarios do not have this feature. Export only works when you are not dealing with demo data model.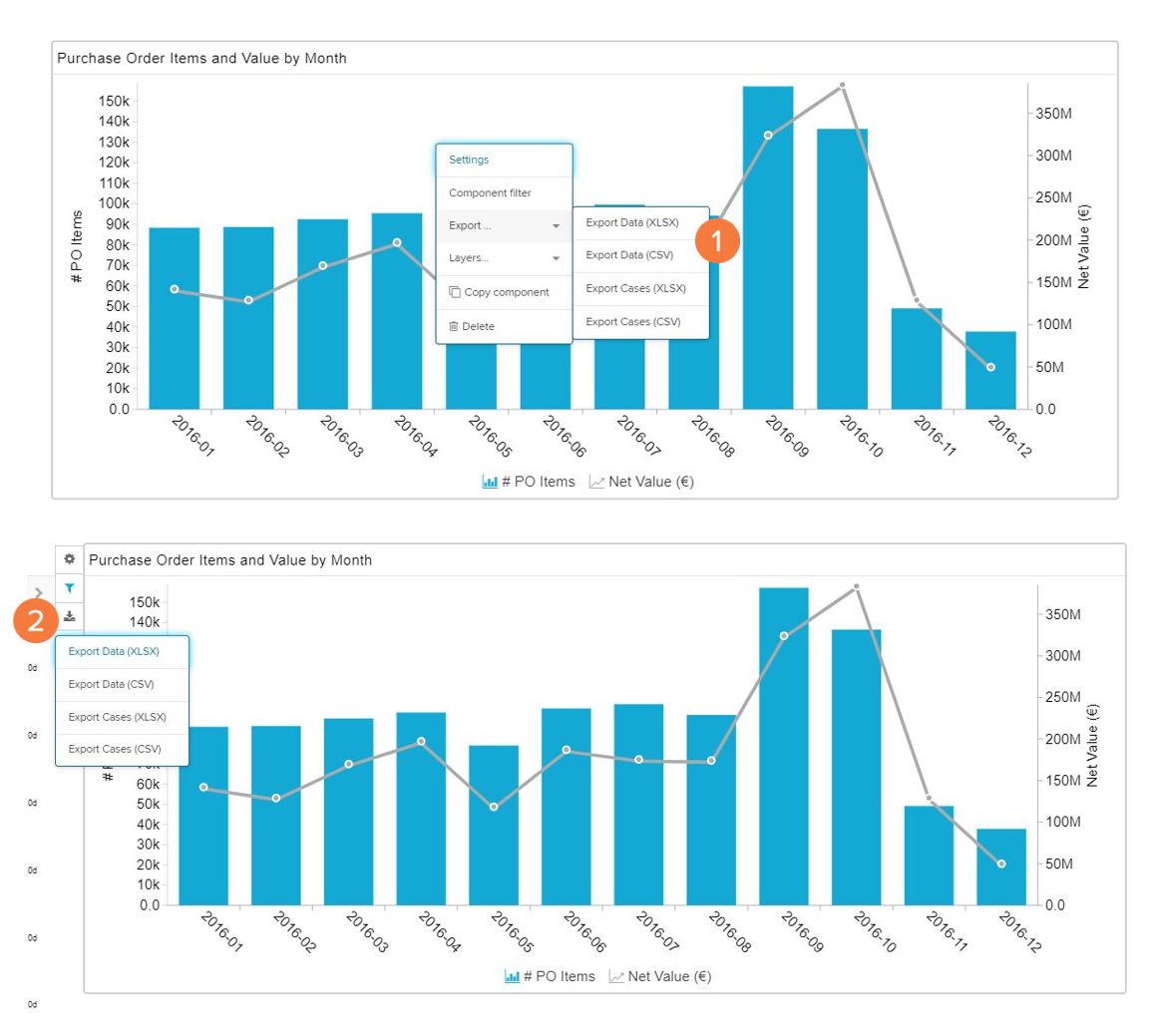 A viewer can open the 'Export' option via right-click.

An analyst can access the 'Export' option using option 1 or via the download button attached to the component.
To export cases or components as .csv or .xlsx files you have to activate it in the analysis settings.
Case export: Will export the Case ID to all cases currently visible on the component.
Data export: Will export the data in the component as a table.
Tip
A viewer can only see the 'Export' option of a component compared to an analyst who has access to more options as shown above.