You can use the world map to visualize geo-locations of your process data.

You can explore data points and answer questions such as 'which vendors are close by and have a good on-time delivery rate?'

You can compare regional differences and discover insights from the local context.

Please note that the maximum number of locations that can be shown on the world map is 1000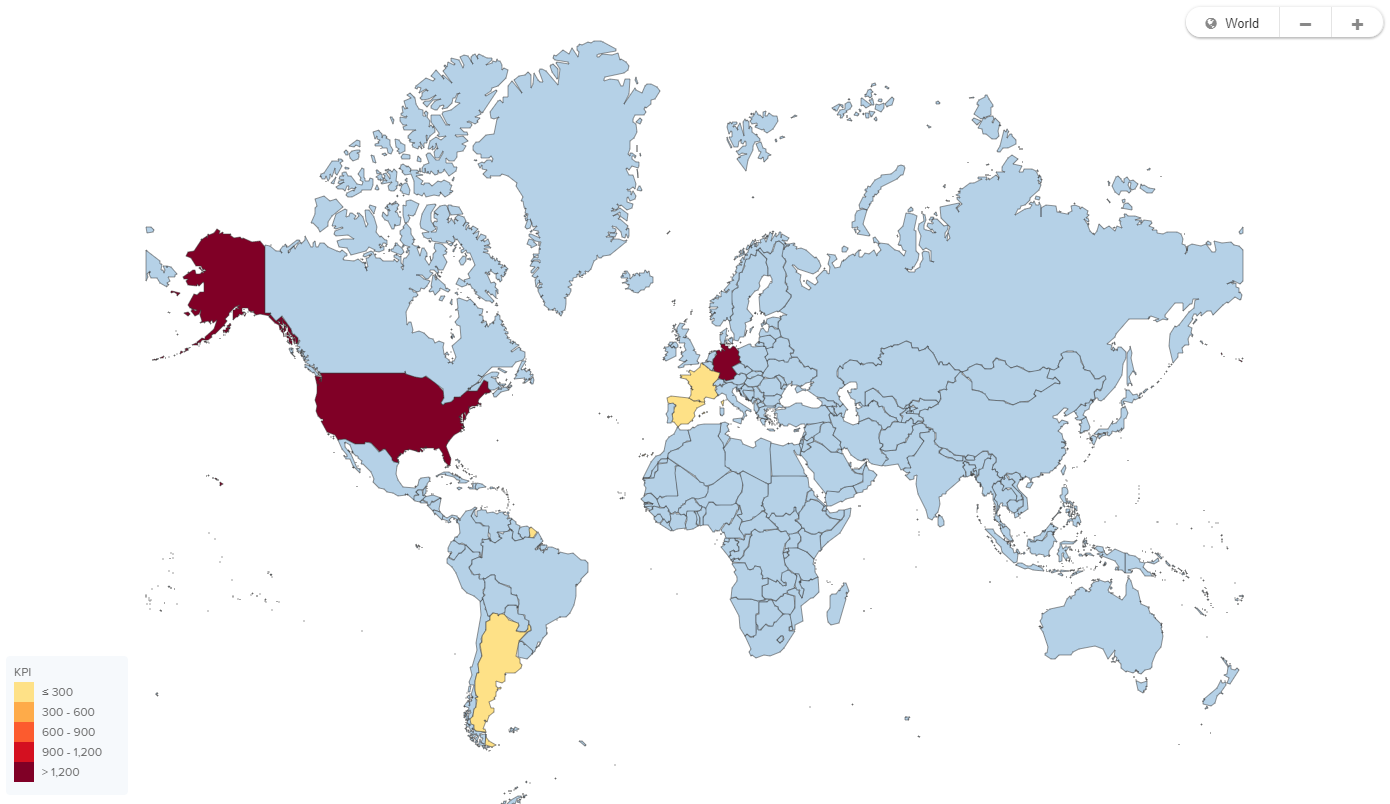 The general options for the world map are:
Location dimension. This dimension expects location as input either as country code ('DE','US') or as geo-coordinates ('48.1,11.6').

The KPI you are interested in.

You can switch between different default map views (world, europe,..).

Define the color thresholds that are going to be shown on the world map.

Advanced options for further configuration of the map.